Dispute resolution can, dependant on your needs and circumstances, be undertaken either through the Federal & State Court systems or through alternative dispute resolution (ADR) processes.
Practice area overview
The principal categories of dispute resolution that we are engaged in are Court litigation and the ADR processes of:
Negotiation

Mediation

Arbitration

Conciliation

Independent Expert Determination
ADR is usually undertaken under an agreement that has been entered into or it may be mandatory under legislation or Court rules/order. Commercial agreements often provide that court litigation cannot be commenced unless an agreed ADR process is undertaken.
What we do:
Our Dispute Resolution practice covers the various methods for dispute resolution. We represent businesses, company directors, officers and employees from a wide range of industry sectors in a wide variety of disputes. We can also help you avoid disputes by identification of risks in your business and implementation of compliance programs for those risks. We provide advice concerning the various methods for dispute resolution.
As the outcome of any Court litigation or ADR process can be uncertain, you should, as a potential party to any dispute, identify what is required, legally and factually, for you to successfully resolve the dispute. This should be done as early as possible as 'memory loss' (by forgetfulness as well as a result in changes to personnel or failure to identify witnesses) can impair the prospects of success in any Court litigation or ADR process. Early thorough evidence analysis will also assist.
Costs payable to us and the risk of an adverse costs order against you in the proceedings can become disproportionate to the amount of the claim that you can make. Therefore your exposure to costs of the conduct of any Court litigation or ADR process should lead to offers of settlement of the dispute being made as early as possible.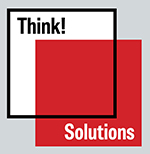 We think outside the square
We help our clients comply with changing legal requirements and seek to 'think outside the square' to provide our clients with solution oriented legal services, with attention to detail.