Workplace related laws are often a 'political football'. Management of employee and industrial relations is important to your business. When businesses are facing an ever-changing economic and legal environment the restructuring, streamlining and merging of your business becomes more important. Employment issues are always relevant when a business is sold or merged. The Fair Work Act 2009 has changed the way that employment issues are handled in a transfer of business. Ensuring that changes comply with the law can be difficult given that the workplace relations legal landscape is continually changing.
Practice area overview
Legal assistance in strategies concerning employment (recruitment, termination, redundancies, occupational health and safety, discrimination, outsourcing, casualisation and workplace surveillance) can be used and integrated with other business objectives.
What we do
We provide advice on all aspects of employer and employee relationships. We have extensive experience in:

Drafting contracts.

Dispute resolution.

Workplace law restructuring implications on business restructuring.

Redundancies and dismissal procedural advice.

Advice on specific employment situations and to agencies and labour hire firms including terms of engagement.

Structuring of labour hire and recruitment businesses to reduce incidence of workers compensation business transmission provisions and experience premium adjustments, pay roll tax and other employer/employer related taxes under relevant taxation legislation.

Unfair, unlawful or wrongful dismissals.

Transmission of business issues.

Occupational health and safety.

Confidentiality and restraints of trade.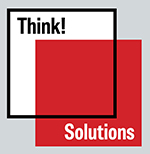 We think outside the square
We help our clients comply with changing legal requirements and seek to 'think outside the square' to provide our clients with solution oriented legal services, with attention to detail.