Financing transactions both simple and complex are commonly part of corporate and commercial transactions. The Financial Services Reform regime impacts the way that financial services providers do business.
Practice area overview – financing transactions
Security transactions require sound preliminary checks on borrowers, third party credit support providers and the property offered as security as well as correctly drafted and registered security documentation under relevant legislation.
Our finance practice involves the provision of advice and the preparation and review of documentation for lenders and borrowers. It extends to different asset classes and business types. We have advised a wide variety of finance securities transactions.
We provide services to financiers, borrowers and third party credit support providers for the many different forms of security that may be given to ensure (re)payment of a debt or a loan or performance of a contractual obligation, including:
General corporate & commercial secured lending transactions.

Asset financing.

Property & construction finance facilities.

Structured & project financing facilities.

Trade finance.

Research & development financing.

Agribusiness.

Film financing.

Leasing.

Guarantees, indemnities & performance bonds.

Margin lending.

Consumer finance.

Compliance & regulatory issues advice.

Debt restructuring.

Syndicated lending facilities.

Mortgages of real estate, shares or contract rights.

Fixed and/or floating charges.

Security interests in goods.

Debt factoring.
For financiers we:
Write loan and security documents to create greater certainty and reduces disputes. These can be for general use or tailored to a particular transaction or circumstances.

Advise on pre-transaction procedures to minimise risk.

Assist the negotiation of appropriate loan and security terms.

Manage payment of stamp duty and registration processes (where appropriate).
For borrowers & third party credit support providers:
We seek to provide a clear explanation of the scope, terms and effect of the loan and associated security documentation required by the financier. This is particularly important when 'all monies' and/or cross-collateralised securities and guarantees/indemnities are provided, as commonly occurs. We negotiate changes to the scope and/or terms of that documentation to the extent that it is commercially possible and cost effective.
Practice area overview – financial services
The national uniform Financial Services legislative regime impacts on the way financial services providers conduct business, including superannuation, insurance, managed investments and banking. The regime for licensing and disclosure poses significant challenges and opportunities to financial services providers.
We provide advice and documentation to participants in the financial services industry, including regulatory compliance and fundraising documentation.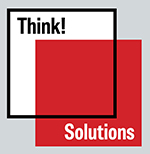 We think outside the square
We help our clients comply with changing legal requirements and seek to 'think outside the square' to provide our clients with solution oriented legal services, with attention to detail.