Real estate transactions (whether for buyer, seller, landlord, tenant or financier) can often be of significant value or other importance to a client.
Practice area overview
Property law practice covers a wide variety of real estate transactions (residential and non-residential), projects and disputes and extends to advice and documentation for building contracts and environmental law.
The real estate interest being sold/purchased, leased or developed can be either freehold, leasehold, strata or other form of ownership including company title and community title.
What we do
We provide quality documentation and information in relation to real estate transactions using well-developed systems that identify issues that you should be aware of, consider and address in the implementation of your transaction.

Related Practice Areas
Business Sectors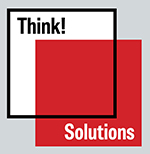 We think outside the square
We help our clients comply with changing legal requirements and seek to 'think outside the square' to provide our clients with solution oriented legal services, with attention to detail.