Reliance by business on computerization and information technology has become all pervasive. The supply to, and acquisition by, businesses of costly integrated systems require a clear understanding of what is to be supplied and continuing support levels.
E-business presents new legal challenges, such as:

applying existing legal principles to new environments;

analysing and management of legal risks in a new environment; and

negotiation and writing contracts between providers, IT and ancillary services.
We have been engaged in a wide spectrum of computer and information technology contracts and transactions by sellers, buyers, and developers for various types of contract and transaction. Many of these transactions call for the application of legal knowledge applied in other corporate and commercial transactions.
We advise on joint ventures and purchasing and other contracts for software, hardware, systems integration, support and maintenance, outsourcing, product development, internet and other network-related arrangements. We also work with technology developers to protect their intellectual property.
Our experience extends to writing the following agreements:

Technology transfer assignment

Outsourcing

Software distribution

Hardware maintenance

Computer software licence

Multiple copy software licence

Computer system integration (Turnkey)

Software development

Joint software development

Software development & licensing

Software support

Computer system installation

Computer services

Computer services management

Computer bureau

Copyright assignment

Computer facilities management

End user licences

Service level

Software source code escrow

Computer bureau services: On-line services & batch services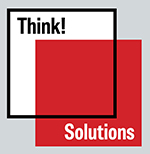 We think outside the square
We help our clients comply with changing legal requirements and seek to 'think outside the square' to provide our clients with solution oriented legal services, with attention to detail.