The automotive sector covers a wide range of business activity.
Our services have been provided to:

Franchised dealer groups

Motor vehicle franchisors

Motor vehicle franchisees

Motor vehicle repairers

Dealer principals

Motor vehicle leasing companies

Motor industry representative organisations

We have experience in the automotive industry including a range of issues in:
Dealership acquisitions: Motor dealerships, buy/sell transaction, and associated assets including real estate acquisition, structured financing, structured concurrent real estate option and leasing arrangements, and pre-emptive rights for acquisition of dealership premises by manufacturer on dealership disposal/termination.
Employment law: Employment dismissal and preparation of employment contract documentation including dealership confidentiality agreements, consultancy agreements and service contracts.
Show cause actions: Disputes with regulatory authorities concerning license requirements including 'show cause' actions.
Motor vehicle lease portfolios: The structuring of acquisition of motor vehicle lease portfolios with associated stamp duty minimisation Australia wide. Lease portfolio management and financing documentation. Principal and agency agreements. Operating and Finance Lease Agreements. Lease Master Deeds.
Franchising: Franchise documentation preparation for franchisors. Negotiation and review of franchise documentation for franchisees. Advice to Dealers in relation to their rights under Franchise Agreements, the Franchising Code of Conduct and Industrial Relations Act 1996 (NSW). Preparation of franchising agreements for franchised business operations. Advice in relation to computer contract documentation.
Advice in relation to issues relating to performance of franchise obligations and associated advice as to franchisor termination rights. Litigation in relation to the termination of franchise agreements.
Finance, Property & Construction: Property acquisition, leasing and security documentation. Bailment plan financing/ Consignment agreements. Consumer Credit Code advice and documentation. Real estate leasing, including 'Retail Leases' and clauses concerning entitlements to insurance proceeds on damage to the premises including manufacturer imposed requirements for improvements to dealership premises. Preparation of and advice in relation to construction contracts.
Estate & succession planning: Succession planning advice and associated documentation including put/call option agreements, shareholder agreements and wills and powers of attorney. Advice in relation to corporate and trust structures generally. Advice in relation to insurance funding of buy/sell agreements as a business succession technique.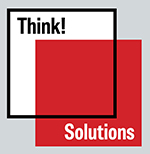 We think outside the square
We help our clients comply with changing legal requirements and seek to 'think outside the square' to provide our clients with solution oriented legal services, with attention to detail.