Technology creation calls for the effective protection of intellectual property rights and also the effective exploitation of those rights. Innovators have a legitimate concern that others will pirate their ideas before the innovator can fully protect the related intellectual property rights or exploit the results of the development work.
Practice area overview
Intellectual property rights are protected in Australia by statute and the common law. Australia also is a party to various international conventions on trademarks, copyright and patent protection. Some intellectual property rights are protected automatically by common law principles (confidential information, trade secrets) or by statute (copyright) whilst others are protected by registration systems (patents, registered designs, trade marks, data protection, electronic circuit layouts and plant breeders' rights) which require the owner of the intellectual property to actively take steps (sometimes before any disclosure) to protect the intellectual property by registration under relevant legislation.
What we do:
We provide services to creators of new intellectual property rights and those who need to obtain the right use intellectual property rights in their business.
Intellectual Property – What we do
We provide services on a wide variety of intellectual property issues, including:

Advice in relation to the exploitation of intellectual property (including stamp duties implications) in commercial transactions (buying/selling/licensing) and disputes.

Writing contracts to secure and protect intellectual property rights in development and collaboration, manufacturing, licensing, end users and other participants.

Research and development (syndications).

Joint ventures and other collaborative projects and intellectual property ownership structures.

Product manufacture license agreements, bulk supply agreements.

Product (merchandising) development agreements.

Relevant registration requirements.

Dispute concerning the ownership, exploitation and use of intellectual property rights including the enforcement of intellectual property rights.
Technology – What we do
We provide services on commercial and legal issues arising out of changes in technology. Projects we have been involved include:

General commercial issues including company structuring and funding for new technology companies, company and share sales and employment contract issues.

A wide range of computer (hardware and software) development, sale, licensing, maintenance and support, project implementation and management services and consulting.

Internet-related issues, including web development and hosting, service level agreements, website development agreements.

Dispute resolution.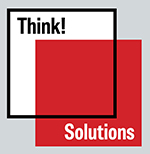 We think outside the square
We help our clients comply with changing legal requirements and seek to 'think outside the square' to provide our clients with solution oriented legal services, with attention to detail.