The resources industry is as a significant contributor to the Australian economy. Its requirement for legal services extends beyond industry specific documentation to the broader corporate and commercial law and the stock exchange listing requirements. Our services extend to advice and writing of industry specific documentation for a range in relation to a wide spectrum of resources industry transactions involving exploration, production, processing, marketing, supply and distribution. Many of these contracts call for the application of legal knowledge frequently applied in other corporate and commercial transactions.
Our experience extends to:

Asset sale and purchase agreements.

Joint venture agreements – incorporated and unincorporated within Australia and overseas for exploration and mine operation.

Joint venture farm-in agreements.

Joint venture farm-out agreements.

Equityholder's agreements for joint venture entities.

Mining tenement sale agreements & option deeds.

Mining sub-licence agreements.

Mining services agreements.

Project development agreements.

Project operation & management agreements.

Joint operating agreements for exploration & appraisal/ development & production.

Marketing agreements.

Sales agreements.

Assignment & assumption deeds for new participants.

Deeds of assignment & reservation of royalty.

Overriding royalty agreements.

Security documentation including cross charges, permitted chargee's covenants, chargee's priority deeds.

General commercial contracts applicable to the resources sector: consulting agreements, management.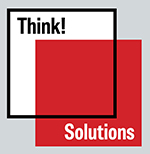 We think outside the square
We help our clients comply with changing legal requirements and seek to 'think outside the square' to provide our clients with solution oriented legal services, with attention to detail.