Contract writing is a frequent requirement for many businesses. We have substantial experience in drafting business contracts for a wide range of products, services, commercial situations and transactions. Contract writing, review and negotiation can be complex and time consuming. If contracts issued for a transaction are not conceptually complete and well drafted the cost to 'panel beat' the contract to a standard to where it adequately protects your interests can be substantial. We utilise questionnaires and legally researched clauses to develop documents that cover relevant issues and contingencies to achieve your objectives for your business.
Practice area overview
Contracts in your business serve many purposes, ranging from those as fundamental as the preservation of the goodwill of your business to the supply of goods or services to your business, or security of payment for the goods and services supplied by your business.
Well written contracts can help build relationships with customers and suppliers to a business and minimise the risk of disputes, if they clearly set out each party's rights and obligations. Often the negotiation process for a contract can raise issues which can be discussed and resolved before any actual transaction (or disagreement) occurs.
What we do:
Our approach:
Whether we write, review or negotiate a contract we:

Identify your commercial objectives.

Identify what has been, and what has not been, agreed between the parties.

Consider the underlying legal relationships and/or transaction.

Identify additional commercial terms/issues/arrangements that have not been addressed by the parties in negotiations and which should be considered for inclusion or exclusion.

Identify legal issues that need to be dealt, or complied, with.

Clearly record the agreed commercial terms.
The document:
To produce quality tailored documents we recommend that:

You seek to identify early as many relevant issues as you can.

You involve us early for that purpose to ensure that the transaction is conceptualised in a complete manner commercially.

You identify and resolve contentious issues by negotiation as early as possible.

You control the preparation of the initial draft of the documentation to ensure that it secures the objective and benefits you seek and is prepared to the required standard.
Our services involve the writing, review and negotiation of a very wide spectrum of business contracts. However, what we actually do depends on your role in the transaction and your commercial objectives given underlying issues of legal compliance.
To help you:

We write contracts tailored to your particular requirements.

We can suggest alterations to your contract terms to better meet situations that may arise.

We can assist you in negotiation strategies or negotiation of the contract.

We can advise you on ways to improve your business procedures.
How we do this:
When we write, review or negotiate a contract we:

Draw on our large body of legal materials researched, written and collated over the last 35 years.

Record relevant commercial terms agreed by the parties.

Consider relevant legal concepts applicable to the structure and terms of the document.

Undertake and include appropriate contingency analysis for events that may occur and need to be agreed or include appropriate mechanisms for resolving those issues.

Use standardised and researched templates, clauses and definitions to enhance the quality of the documents that we prepare to protect your interests.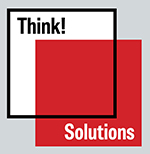 We think outside the square
We help our clients comply with changing legal requirements and seek to 'think outside the square' to provide our clients with solution oriented legal services, with attention to detail.