The conduct of investigations by various government regulatory bodies is an increasingly common aspect of business. This extends to investigations by The Australian Securities & Investments Commission, the Australian Competition & Consumer Commission, the Australian Crime Commission, the New South Wales Crime Commission and the New South Wales Independent Commission Against Corruption.
Practice area overview
An investigation by a government body can be undertaken in secrecy or in public. That may occur for a number of reasons including tax avoidance, organised crime or the corruption of public officials and includes:
ASIC investigations: The Australian Securities & Investments Commission has the power to make investigations if it suspects any breach of legal obligations concerning the management of companies, managed investment schemes or financial products. ASIC can also investigate the conduct of liquidators to ensure proper performance of their duties. ASIC Website
ACCC investigations: The Australian Competition and Consumer Commission is an independent statutory government authority that regulates competition, consumer and fair trading laws such as the Competition and Consumer Act 2010. That Act confers on the ACCC a range of enforcement remedies, including litigation and court enforceable undertakings. The ACCC also resolves many matters administratively through certain immunity policies. ACCC Website
ACC investigations: The Australian Crime Commission is an independent statutory body that targets serious and organised crime. The ACC has special coercive powers to obtain information that cannot be accessed through traditional policing methods as well as traditional investigative methods, such as telephone interception, surveillance devices. ACC Website
New South Wales Crime Commission investigations: The New South Wales Crime Commission is a statutory corporation that works with other law enforcement agencies in criminal investigation using special powers, and through confiscation of the proceeds of crime. Its functions include investigations relating to criminal activities, assembly and production of evidence to the Director of Public Prosecutions and review of police inquiries. NSWCC Website
ICAC investigations: The Independent Commission Against Corruption investigates allegations of corrupt conduct in the public sector. Its jurisdiction extends to all NSW public sector agencies and employees, including government departments, local councils, members of Parliament, ministers, the judiciary, the governor and those performing public official functions. ICAC has wide statutory powers in conducting investigations. ICAC Website
APRA investigations: The Australian Prudential Regulatory Authority is the regulator of the Australian financial services industry and oversees banks, credit unions, building societies, insurance companies and most members of the superannuation industry. It plays a critical role in protecting the financial well-being of the Australian community. APRA Website
What we do
We provide representation and advice to persons who are the subject of investigation or are required to attend and give evidence to an investigating government body.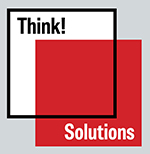 We think outside the square
We help our clients comply with changing legal requirements and seek to 'think outside the square' to provide our clients with solution oriented legal services, with attention to detail.