You can conduct your business as a private, public or listed company, either by itself, as a part of a corporate group or with other business entities in a joint venture, partnership or other type of legal relationship – like franchising, licensing, agency, trusteeship or distributorship.
Practice area overview
Corporate law applies to not only the company but also its directors, officers, managers, shareholders and creditors. Those involved with a company in any of those capacities should be aware that in some circumstances personal liability for the liabilities of the company can be imposed on directors, officers, managers and shareholders.
Some aspects of corporate law are regulated by statute law and others by legal principles developed by the Court system. In some cases statutory provisions can exclude Court developed principles, but that is not always the case
What we do
We provide corporate law advice and document a wide variety of corporate transactions.
Our services include advice to ensure compliance with statutory requirements and common law principles in both transaction implementation and the writing of business contracts.
We assist public, proprietary and foreign companies (whether or not stock exchange listed) and (private) investors in, and directors and other officers of, companies.
This can involve:
the positive (compliance) and negative (prosecution) aspects of corporate law; and

negotiating, or the development of legal strategies for negotiation with, corporate regulatory authorities xx42: ASIC, APRA, ACCC and other statutory licensing authorities.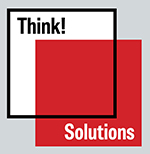 We think outside the square
We help our clients comply with changing legal requirements and seek to 'think outside the square' to provide our clients with solution oriented legal services, with attention to detail.