The Competition and Consumer Act 2010 (CCA) provides comprehensive legislation that applies throughout Australia and requlates both consumer and non-consumer business conduct, structures and transactions including prohibiting false and misleading conduct in trade and commerce. Certain business structures, alliances, joint ventures xx56, strategic pricing practices and exclusive contractual arrangements can be unlawful due to the application of competition law under the CCA and the associated Australian Consumer Law (ACL). Those legislative provisions are extensive and complex and can result in contractual and other business arrangements and conduct being illegal or subject to sanction by the Australian Competition and Consumer Commission.
Practice area overview
The CCA does not apply universally to all transactions or activities as the Federal Government can only make consumer protection laws with respect to the conduct of corporations and with respect to interstate trade, and not generally. The ACL applies so that consumers have the same protections about business conduct wherever it occurs in Australia; and businesses will have the same obligations wherever they operate in Australia.

The CCA and the associated ACL

– is the current unified regime of national consumer law in force throughout Australia for fair trading and consumer protection;

– is not limited to consumer transactions Impacts on the terms and enforceability of terms of contracts and business arrangements
What we do:
Our services include:
Advice on unfair trade practices and consumer protection.
Advice on restrictive trade practices, including arrangements restricting competition, price fixing and market sharing.
Arrangements, exclusionary arrangements, misuse of market power and exclusive dealing.
Investigations of alleged cartel behaviour.
Immunity applications.
Representation in Commission investigations and enforcement actions.
Development of compliance programs, including manuals and training programs for staff, senior managers and board members.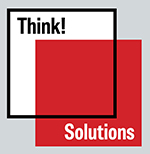 We think outside the square
We help our clients comply with changing legal requirements and seek to 'think outside the square' to provide our clients with solution oriented legal services, with attention to detail.