Court litigation is varied and is often influenced by a client's commercial objectives when acting for a plaintiff and client circumstances when acting for a defendant.
Court litigation is conducted in the State and Federal Court systems in Australia. If you are involved in Court litigation you should be aware of:
The Court litigation process.

Our approach to the conduct of Court litigation.

The structure of the Court system.

The power of the Court to award of Court costs in Court litigation.

Our responsibilities in 'damages' cases.
Practice area overview
As the outcome of any litigation can be uncertain, a party to any litigation (plaintiff or a defendant) must determine what must be done to maximise its prospects of success.
This requires the identification of relevant legal issues and facts that will need to be proved, or successfully disputed. This should be done as early as possible as 'memory loss' by a business, as a result in changes to personnel, can impair the prospects of success in any litigation.
We seek to apply a systematic approach to commercial litigation to enhance the prospect of achieving the desired (commercial and legal) outcome.
What we do:
We are engaged in commercial litigation in a wide variety of litigation disputes in the Federal Court and the Supreme Court and District Court and the Court of Appeal of New South Wales and the High Court of Australia. This extends to litigation concerning:
Contract disputes.

Directors' duties and liability (including for unpaid company taxes and insolvent trading).

Disputes between equity holders.

Protection of the goodwill of a business (including enforcement of restraint of trade and confidentiality obligations).

Joint ventures disputes.

Partnership disputes.

Competition and consumer disputes.

Securities enforcement litigation.

Governmental investigations conducted by various commissions, authorities and regulators, including ASIC, APRA and the ACCC.
Sometimes it may be necessary to take urgent steps to prevent a person from undertaking a particular action or to compel a person to do something that they are otherwise required to do under a contract or otherwise due to a legal obligation imposed on them. That type of litigation can arise in many situations and can require urgent action to be taken to protect your interests. Litigation of this type can involve breach by former business owners/employees/company officers (past or present) in relation to, for example, their obligations as to confidentiality, restraint of trade, intellectual property rights and statutory obligations.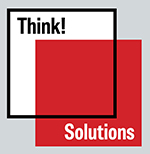 We think outside the square
We help our clients comply with changing legal requirements and seek to 'think outside the square' to provide our clients with solution oriented legal services, with attention to detail.