A business can be conducted through a variety of business entities. The establishment of a business requires the choice of the most appropriate business entity and, in more sophisticated circumstances, the most appropriate business structure for the conduct of the business. The choice of an appropriate business structure can have significant consequences for a number of reasons.
Practice area overview
This choice of business entity type requires consideration of a number of legal issues, the requirements of which often conflict. These include risk isolation, taxation, superannuation and the scope for introduction of other investors.
What we do
We provide documentation and advice for the formation of business enterprises including companies, unit, discretionary and 'hybrid' trusts, partnerships including limited partnerships, incorporated and unincorporated joint ventures, and associations.
Before forming a business entity the tax and no tax aspects of each of those structures should be compared. Whilst each alternative has tax and legal implications your long term business objectives must, if possible, be identified at the outset as they will be a significant influence on the business entity/structure selected.
Structures consisting of any combination of business entities can be used. Our services include the provision of advice on the strengths and weaknesses of each type of business entity and how (in more sophisticated circumstances) a structure consisting of more than one business entity may better suit your objective.
Our services also extend to writing and reviewing documentation that is often necessary to protect a participant's interest in any business entity or structure used to conduct the business including:
Equity-holder agreements

Management & operating agreements, agency agreements

Employment agreements

Consultancy & service agreements

Restraint & confidentiality deeds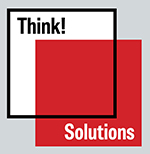 We think outside the square
We help our clients comply with changing legal requirements and seek to 'think outside the square' to provide our clients with solution oriented legal services, with attention to detail.