Partnership disputes can be complex. This due to a partnership is not a separate legal personality from its partners and does not enjoy the attribute of perpetual succession nor limited liability for the partners when the partners are jointly and severally liable for the debts of the partnership. The interaction of the terms of the partnership legislation, common law principles and the terms of any applicable partnership agreement can be complex.
Practice area overview
Changes in membership of a partnership, whether by expulsion, retirement or omission, create a new partnership and terminate the old. On the termination of a partnership many complex legal principles are applicable. 'Dissolution' of a partnership (the decision or event by which a partnership is terminated) itself is not the event which actually terminates the affairs and business of a partnership. It represents the commencement of that process, and is ultimately followed by winding up of the partnership.
Contrary provisions: The Partnership Acts permit partners in a partnership to agree that Partnership Act provisions allowing stipulated events to dissolve a partnership will not apply to their partnership. When a partnership dissolved, based on the occurrence of certain stipulated events in the Partnership Acts, it is necessary to determine the duration of the partnership.
Consequences of dissolution: Partnership termination/dissolution does not automatically bring an abrupt end to the partnership relationship. Dissolution may curtail and alter the relationship between partners, but it does not terminate it. In particular, the equitable duty of good faith and the duty of honesty continue after dissolution until the partnership property has been realised, applied and distributed. The partners remain under a fiduciary obligation to cooperate in, and act consistently with, that requirement.
Distribution of partnership property: On the dissolution of a partnership:
Every partner is entitled to have the property of the partnership applied in payment of the debts and liabilities of the firm.

Any surplus assets remaining are applied in payment of what is due to the partners in accordance with partnership agreement after deducting any amounts due to the partnership from each of the partners.
What we do:
We provide advice & dispute resolution services in partnership disputes. This often arises in the context of partnership dissolution.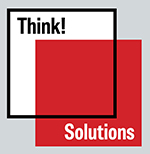 We think outside the square
We help our clients comply with changing legal requirements and seek to 'think outside the square' to provide our clients with solution oriented legal services, with attention to detail.