Termination of business relationships is a common occurrence which can give rise to different issues depending on:
the type of business entities used to conduct the business;

the structure used to hold ownership interests in the business;

the existence of debtor/creditor relationships between the business entity and owners of ownership interests and external creditors;

whether restraints of trade and issues concerning confidential information apply;

the particular nature of the relationship (for example trustee & fiduciary relationships); and

statutory provisions that have application in the context of the termination of a relationship (such as those in franchising and company directors in relation to the use of information).
Practice area overview
Often the protection of the goodwill & confidential information of the business is a significant issue on the termination of a business relationship.
These matters can be dealt with prospectively by being aware of the intellectual property rights owned by, or used in, the business and contractual provisions imposing restraints on relevant personnel and on the use of confidential information of the business. Your business structure should also take into account whether items of property used in the business (including relevant intellectual property and valuable contractual rights) should be held in the name of the entity that conducts the business or a separate entity.
The protection of business goodwill must be carefully analysed in relation to existing and new restraints so that the interests of both the acquirer and the seller can be protected. This can be problematic in relation to employees of the seller who do not wish to become employees of the acquirer and who may be able to successfully solicit the clients of the business after completion by setting up a competing business or becoming an employee of another competing business.
What we do:
We provide advice concerning issues applicable to the termination of the following business relationships which can vary significantly:

Agency & distributorship

Commercial contracts

Companies

Fiduciary relationships

Franchising

Joint venture

Partnerships

Restraints

Trusts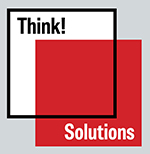 We think outside the square
We help our clients comply with changing legal requirements and seek to 'think outside the square' to provide our clients with solution oriented legal services, with attention to detail.