The entertainment industry involves a wide variety of commercial relationships supported by industry specific contracts. Those contracts often have significant intellectual property content. Many of these contracts call for the application of legal knowledge frequently applied in other corporate and commercial transactions including intellectual property law.
We have advised on and written a wide range of industry specific contracts for film and television production, financing and exploitation of merchandising rights.
Our experience includes the following aspects of the entertainment industry.
Production

Film production agreements

Television series production agreements

Production management agreements

Production agency agreements

Production services agreements

Production services agency agreements
Personnel engagement

Employment agreements

Employment loan out agreements

Producer employment agreements

Independent contractor agreements

Post production supervisor agreements

Artist's loan out agreements

Artist's loan out option agreements

Co-writer's agreements

Director's agreements

Producer's agreements

Co-producer's agreements

Script writer's agreements
Rights acquisition, distribution & other exploitation

Television program development joint venture agreements

Rights acquisition agreements

Rights acquisition option agreements

Concept option agreements

Script development agreements

Script rights assignment agreements

Merchandise development agreements

Film distribution agreements

Television program distribution agreements

Sales agency agreements

Copy-right co-ownership agreements

Publishing Agreements
Finance & funding

Film performance bond guarantee agreements

Investor's film production deeds

Partnership agreements

Underwriting agreements

Sub-underwriting agreements

Film finance loan agreements and associated securities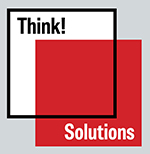 We think outside the square
We help our clients comply with changing legal requirements and seek to 'think outside the square' to provide our clients with solution oriented legal services, with attention to detail.