Much of what we do involves the application of commercial law to business contracts, transactions and disputes. We provide a wide range of commercial law advice and write business contracts for many industry sectors.
Practice area overview
Commercial law is multifaceted. It concerns the law affecting the ordinary conduct of a business including contract, agency, sale & purchase, the provision of credit, bills of exchange, partnership, companies, insurance and insolvency/bankruptcy.
What we do
Our commercial law practice covers a wide range of legal advice and services associated with the establishment and conduct of businesses in Australia and abroad, including employment, licensing and regulatory compliance and compliance programs, corporate law, and co-ownership issues and business succession. It extends through:

Contract writing, review and negotiation;

The application of Federal and State laws to transactions; and

Transaction structuring, and contract documentation and implementation for a wide variety of transaction types.
We provide advice and contract documentation on:
The initial structuring & reorganisation of company groups, trusts, partnerships, joint ventures and business assets.

Structured commercial transactions and the buying/selling, merger & restructuring of business assets, entities and business structures.
These transactions:
involve interests in companies (public/proprietary, listed and unlisted), joint ventures, trusts, partnerships and asset transfers, and can involve a combination of any of those; and

can give rise to a wide range of corporate and commercial law issues as well as the consideration of capital gains tax, income tax, payroll tax, goods & services tax, stamp duty & industrial legislation considerations and intellectual property law.
Related Practice Areas
Business Sectors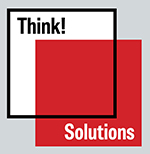 We think outside the square
We help our clients comply with changing legal requirements and seek to 'think outside the square' to provide our clients with solution oriented legal services, with attention to detail.